What could the city be like in 2050? A place where people have actively taken back urban spaces that have been reworked for and by them, so that everyone in equal measure can use them. The Light City is a project that develops new visions and a strategic plan in which technology is at the service of a higher quality of urban models of coexistence. To lighten the bureaucratic load; to carry out new systems that allow more flexible mobility without the abuse of power of public spaces; to rediscover space in the city for new production models and for goods and services.A project whose complex structure by its very nature takes on characteristics of lightness and agility thanks to intelligent management, fair sharing of means and resources, the implementation of strategies aimed at strengthening the feeling of belonging, without barriers.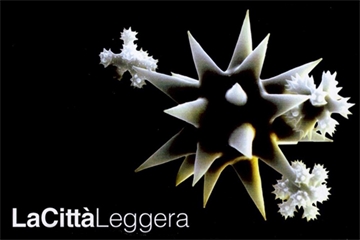 project by
Carmelo Di Bartolo
industrial designer
m (+39) 335 592 3839
skype: carmelodibartolo
link
Corso Ufficiale di Creatività e Progettazione. Laurea Triennale in Relazioni Pubbliche e comunicazione d'impresa. Università IULM. Milano.
Promoted by
In collaboration with
Supported by
Under the patronage of
Thanks to
Require technical information
Compile this form in all the parts you will receive information and available material on the project